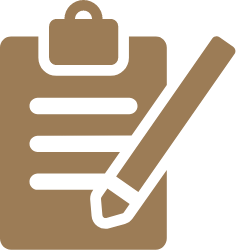 DEPOSITS – Please note: We require a £25 deposit per pitch. All deposits are non-refundable and non-transferable, so in the event of cancellation your deposit will be forfeited. However, it is important that you advise us in good time if you are not coming so that we know not to hold your pitch for you. If your fees are less than £25, we will take full payment upon booking.
Booking details can be taken over the counter, by post, over the telephone or online but we do not accept bookings over the telephone whilst you are driving or in a travelling vehicle, even if you are on hands free. Please take note that all short notice bookings and enquiries needing our attention within 24 hrs can only be dealt with over the telephone or the counter.
Any change to dates or reduction of nights MUST be made at least 7 days before your arrival date or you WILL be charged for ALL the nights initially booked. Extra nights, which can be requested at any time, will be added to your booking if there is availability.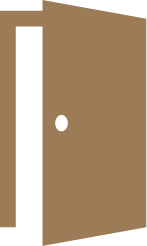 Please make sure that you REGISTER and PAY on arrival. Late arrivals must register and pay between 8:30 and 11:00 the following day. There are NO EXCEPTIONS AND NO EXCUSES. If you arrive the morning after your scheduled arrival date, you will not be allowed onto your pitch until 10am.
Arrival time is between 12:00 and 18:00. Please be aware when planning your journey that you will not be allowed onto your pitch until 12:00 and we have no significant holding areas for you to wait. If you are going to arrive after 18:00, please contact reception quoting your booking reference number. The latest you will be allowed on-site is 22:00 at the absolute latest.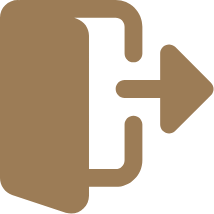 On your day of departure, you must vacate the pitch by 11:00. Anyone that fails to do this will automatically incur a late departure fee. Late departures may be available at an additional cost, but you MUST book this with reception beforehand.
In the event of early departure, credits may be given but in extreme circumstances only.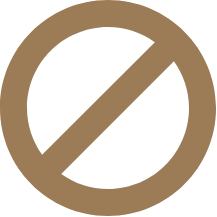 IMPORTANT In mid and high season, electric and non-electric pitches are separated. Top Field is our non-electric field available for tents and camper vans not exceeding 18ft/5.5m with no overhead cabs. All other units must book and pay for a serviced pitch, whether or not they require EHU. Please note that we cannot guarantee to allocate specific EHU pitches or to pitch people together. In low season, all units are pitched on EHU pitches, and the electric price only applies in you use the electricity.
We are not able to accommodate more than two vehicles, or one vehicle and one extra chargeable item on any one pitch in EHU fields. Please be aware that we have no additional car parking space. Motorbikes and commercial vehicles are accepted only at the discretion of the management.
We are an all-grass site and in order to maintain pitch quality, all awnings can be up for a maximum of 14 nights and all tents must move to a fresh pitch after 14 nights. The maximum stay is 21 nights. 
We do not accept one-night bookings on a Saturday night between 1st June and 31st August.
On Bank Holiday weekends, there is a three-night minimum tariff. Other restrictions on chosen arrival day may apply. 
Generators are not permitted on site at any time.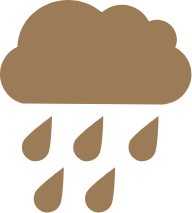 We take bookings throughout the season, and they must be accompanied by a deposit at all times. However, acceptance of bookings for low season will be subject to weather and ground conditions.
In the event of serious weather conditions, we may offer a tow off site service which is at your own risk. You should check that your insurance cover will allow secondary towing.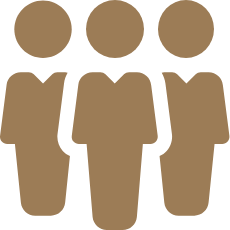 We will accept group bookings under certain conditions. We cannot accept groups of unaccompanied teenagers under the age of 18. Single sex groups and parties of young adults are taken only at the discretion of the management.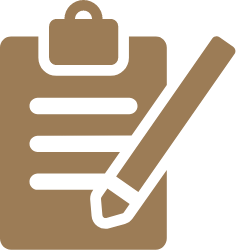 Group leaders wishing to book several pitches must provide all details of that group, preferably by email. To find more information on group bookings, please visit the booking page.
Please note that where subsequent multiple changes have to be made because of poor or incomplete details, an extra administration charge may be incurred. Please ensure you contact your friends prior to booking a pitch on their behalf.
Details will not be taken or bookings confirmed for any pitch that does not have all of the relevant information.
If you are the group leader and are receiving confirmations on behalf of everyone in your group you MUST ENSURE that each member receives their own confirmation in good time so allowing each group member to check their own booking details and advise us of any changes.
Group leaders – please do not assume that everyone will be staying all the same nights and block book pitches. Check with your friends before confirming their booking.
Deposits will be deducted from each individual booking on arrival, regardless of who originally paid them. It is the responsibility of the group leader to recoup any monies owed to them by the members of their group.
All deposits are non-refundable and non-transferable. However, it is important that you advise us as soon as you can if you are not coming so that we know not to hold your pitch for you. Please do not rely on another member of your group to let us know if you are not coming.
IMPORTANT FOR LARGE GROUPS: We do not guarantee that groups on EHU pitches can be together, although we can generally allocate adjacent pitches for smaller groups. We allocate pitches according to unit type and length of stay, and therefore we cannot guarantee that particular families can be adjacent to one another within any group. Mixed groups of serviced and non-serviced bookings will NOT be together.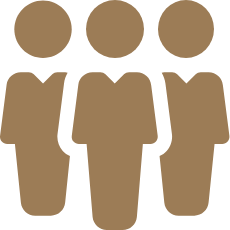 On arrival day, any discrepancies with any part of the booking must be dealt with through the group leader, and not our reception staff. We will not enter into any disagreements over, or accept responsibility for errors in bookings made and confirmed by your group leader.
PLEASE NOTE: Each individual member of a group MUST register and pay ON ARRIVAL. Late arrivals must register and pay between 8:30 and 11:00 the following day, NO EXCEPTIONS AND NO EXCUSES.
LATE ARRIVALS: All late arrivals MUST contact the warden BEFORE going onto site, even if you know (or think you know) where your group is pitched. Not only will the warden be waiting for you and will need to know that you have arrived, but there may be some last-minute changes to pitching which could affect you.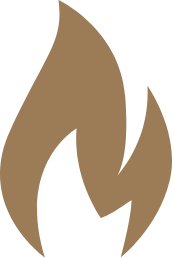 Please be aware that Fire Safety Regulations stipulate that there should be a 6-metre gap between each unit. You must please observe this when pitching, both within your own group and in respect of other campers not in your group. This particularly applies to our unmarked non-serviced field (Top Field). Anyone we consider, at our discretion, to be unacceptably close to another camper will be asked to move.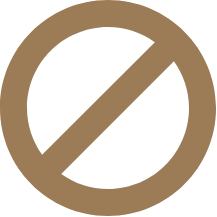 Remember that large groups of any kind can sometimes be intimidating to other people. By this, we do not mean that you are behaving in a threatening manner in any way; merely just the noise and activity of a large group of people, often with children, dogs and various vehicles, congregating for the purpose of enjoying themselves can impinge on other people's space. Please consider and respect the enjoyment of other campers, particularly your immediate neighbours, when on site at all times. The site is here for the enjoyment of everyone.
Please be aware that in the event of a member, or members, of the group wilfully breaking our rules, the WHOLE group risks being asked to leave the site immediately and without a refund.
PLEASE NOTE: This campsite may not be suitable for those of you, particularly young teenagers, who look for readymade entertainment on site. We are in a rural, working farm environment and in our experience, boredom in young people often results in general troublemaking and vandalism of property. Be warned that bad behaviour will not be tolerated, and you will be asked to leave the site.
Remember that you are on private grounds and the owners always reserve the right of admission.